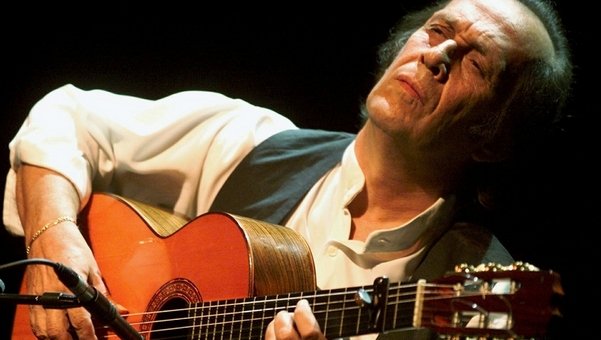 Few things to add about everything that has been written about Paco de Lucía after he passed away, his art and mastery with the guitar, undoubtedly without label his style, was and probably will remain, the greatest guitarist of all times. No detracting from anyone  but always caused me surprise that he was compared with other guitarists coming from styles such as Rock , Blues, or any other style.
Paco could play everything , but, I do not know anyone who was able , even to approach their art and technique with the guitar, really , I don't like make comparisons among artists , each one has his own style and each public their own preferences , there are excellent masters guitar around the world and all them like me a lot , Hendrix, Clapton, BB king , John McLaughlin, etc, etc, but sincerely , none like Paco .
About all his music production , which is vast stylistically speaking, I have always go towards his touch «por bulerías» accompanying Camarón or also might be said that was Camarón who accompanies Paco , that is great man , for me at least , I can not avoid but shudder every time  I hear them together, so , as a modest tribute to both masters , I let you here a performance of them to share , Paco de Lucía and Camarón de la Isla , surely they must stay together again … playing and singing for the eternity in the… Heaven's taverns .